UKIM Mission statement
UKIM aims to develop inquiry-based learning opportunities for students, teachers and parents as an education community that welcomes and respects diversity of religion, culture and thoughts, shares responsibility and actively integrates concepts and learning into the everyday world.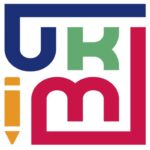 United Kids International Montenegro (UKIM) is an international school based in Podgorica that was established in 2016.
United Kids International Montenegro (UKIM)  prides itself on administering Montessori methods as part of its daily routine
Health: UKIM upholds all health regulations as required by the Montenegrin Ministry of Health.
All teachers have up-to-date complete vaccines, and all children must have the same prior to starting school.
Children that have not been vaccinated are refused acceptance
at UKIM.
United Kids International Montenegro (UKIM) is a full member of Fieldwork Education and the International Primary and Middle Years Curriculum community.
Safety is very important to everyone. There are eight outdoor cameras with footage saved on a hard drive for up to 14 days.
In addition, all children are monitored by UKIM staff and teachers.
We are committed to provide the utmost safety for all our learners.
Every day each class spend time outside on the playground in the security of the school's garden or in the park which is a 3 minute walking distance from school.